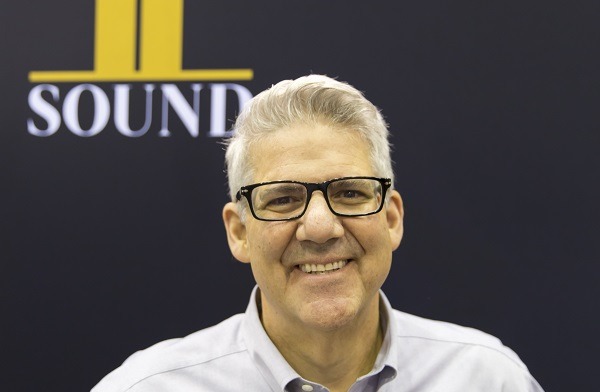 1 Sound is a new company, founded by industry veteran Lou Mannarino who has worked in the audio and music industry for over 35 years.
The new, made in the USA, speaker company is designed to meet the requirements of a modern audio system. Lou began designing the 1 Sound line with these in mind. He recognised that modern installations demand compact, full range speakers with versatile mounting accessories, clean and elegant form factors and detailed control over coverage.
The product range was launched at InfoComm and included: the 1S-MS34, a 'mono surrounded by stereo' soundstage from a single compact enclosure; the 1S-C5, a full range 5" coaxial speaker system; the 1S-C6, a full range 6" coaxial speaker system; the 1S-CSUB210, a streeable 2×10" subwoofer; and the 1S-FSUB45, a low profile subwoofer.
All 1 Sound speaker systems will be manufactured in the USA, even though almost all manufacturers in the industry are now manufacturing overseas. Lou sees the quick turnaround time, control over the supply chain and the prestige of the 'Made in the USA' label as important advantages.
The post 1 Sound is newest player in audio market appeared first on Connected Magazine.