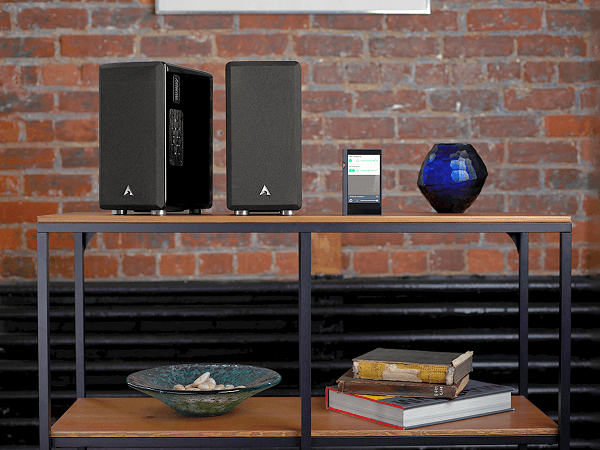 Atlantic Technology marks its 30th anniversary with an unprecedented array of new products which can all be found at the CEDIA Expo 2019. The list of products includes home theatre speaker systems, wireless multi-room audio, personal headphones and in-ceiling speakers among others.
The company is raising the bar with its home theatre speakers, producing the 8600 system, the highest performance speaker product yet. It also releases the AT-3 tower speakers which feature a 6.5" fibreglass cone woofer, 1" low-resonance silk-dome tweeter/ crossover and Atlantic's patented H-PAS bass system.
Atlantic has created a multi-room audio eco-system of ten interoperable SKAA standard wireless audio products including amps, active speakers, sound bars, subwoofers, outdoor speakers and headphones. All models feature analogue inputs and Bluetooth connectivity which allows for universal compatibility.
It also introduces three new wireless and wired over-ear headphones and a pair of high-resin-ear monitors. These personal audio solutions all feature stylish and ergonomic designs
Atlantic's line of in-ceiling speakers hits a new roof and grows to nine models. The fibreglass woofer cone is humidity resistant and features a new curved design for lower distortion and improved mid-range quality and improved tweeters.
"Building further upon its strong legacy of quality, value and performance, Atlantic Technology has more than 100 specialised offerings encompassing 2-channel, home theatre, multi-room and personal audio, making the line a tremendous new business opportunity for specialty dealers, installers and for reps to fill currently-open territories in North America," Muto Communications director Paul Fredrickson says.
"We encourage everyone to stop by and check out our CEDIA Expo booth (#3704) and learn more about partnering with Atlantic Technology."
The post Atlantic Technology embarks upon multi-category initiative appeared first on Connected Magazine.