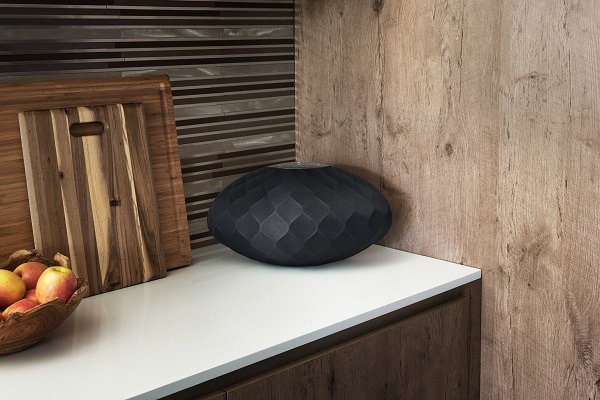 Audio manufacturer Bowers & Wilkins has introduced its new Formation Suite of wireless audio products to the Australian market.
Bowers & Wilkins' system works off a patented robust mesh network which enables seamless sounds and perfected speaker synchronisation. It offers 96/24 bit audio resolution creating denser, richer, best-in-class sound.
The Formation Suite includes five products.
The Formation Bar is a sound bar with nine optimised drive units providing a wide soundstage and dedicated centre channel.
The Formation Duo uses the same carbon-domed, tweeter-on-top technology and Continuum cone driver as the company's classic wired speakers.
The Formation Wedge has a 120-degree elliptical speaker shape with dedicated full range stereo sound components while the Formation Bass subwoofer provides accurate audio depth and dimension without distortion.
Finally, the Formation Audio is patented wireless technology that turns any traditional passive system into a high-fidelity streaming system for a quality sound experience.
Each product operates from a smart device and takes just minutes to set up and start playing.
Bowers & Wilkins Australia chief executive Philip Newton says the new suite is the most technologically innovative line ever created by its development team.
"The all-new Formation wireless technology enables a fidelity never experienced on a wireless system before. Now consumers can get the high-performance audio quality that Bowers & Wilkins is famous for, with the convenience offered by wireless streaming and control."
The company's co-chairman Gideon Yu says: "The Formation Suite introduces consumers to wireless sound technology that is unparalleled in the audio space and showcases the true innovation this company is capable of and this is just the beginning."
The Formation Suite will be available through selected Bowers & Wilkins dealers in October.
The post Bowers & Wilkins introduces wireless Formation Suite appeared first on Connected Magazine.