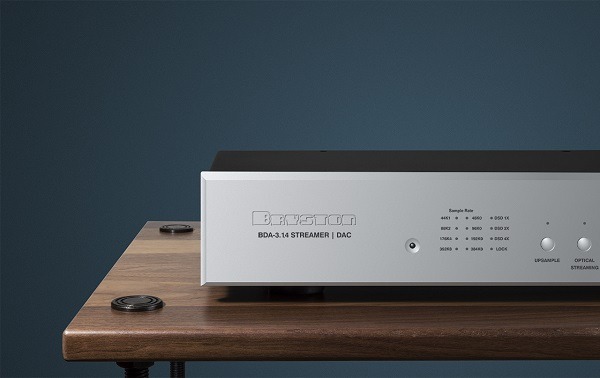 Bryston has introduced its new multi-function digital to analogue converter, the BDA-3.14, which will add a host of features to the BDA-3 DAC platform.
Offering streaming capability through a built-in music player, the BDA-3.14 connects to streaming services and internet radio. Connectivity between the internal music player and the DAC operates over I2S protocol.
The BDA-3.14 includes volume control, enabling users to drive an amplifier directly. Bryston has also updated the Manic Moose user interface for phones, tablets and computers.
It can decode up to 384 kHz/32-bit PCM music and up to DSDx4 natively. Each format is processed in its native resolution, preserving bit-perfect signals all the way to the analogue outputs. It offers ten inputs including four two-channel HDMI, asynchronous USB, AES/EBU, TOSLINK, and digital coax, as well as Bryston's network module which facilitates control via TCP/IP and RS-232.
Bryston vice president of sales and marketing Gary Dayton says the company is excited to deliver the high performance digital music player and DAC in one single chassis solution.
"Now music enthusiasts can enjoy a sleek, easy-to-use ultimate performances streamer/DAC combo as centrepiece of their digital entertainment system."
The post Bryston's BDA delivers high performance appeared first on Connected Magazine.