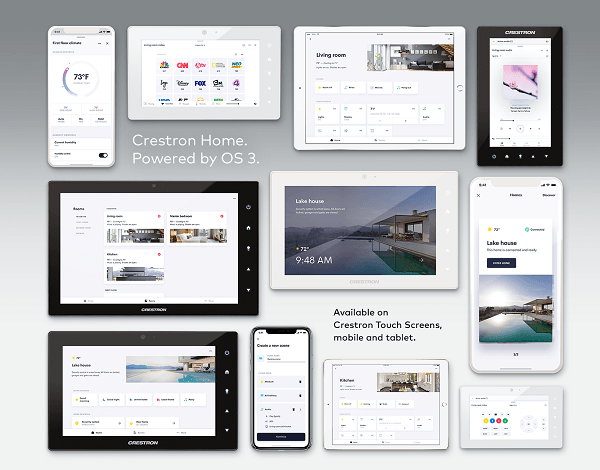 Crestron Home OS, the company's residential control platform's operating system, has been updated. The system is faster, features powerful new features and has received some aesthetic upgrades.
"Crestron Home OS 3 is the smart way to make more homes Crestron homes. It delivers the speed and simplicity our residential dealers want, which will help them optimise and maximise their business, and the intuitive experience their clients demand," Crestron marketing manager Michael Short says.
"Complete projects can be set up and deployed on any scale in a fraction of the time of traditional methods, with no programming needed."
The new update will let users personalise their Crestron smart home with their own photos, giving them a higher recognition of the rooms/devices they're manipulating.
Alongside its responsive and smooth performance, the new OS will allow users to save favourites for quick access and a more custom experience.
Crestron Home OS 3 is available now for download from the Crestron website.
The post Crestron updates its Home software OS appeared first on Connected Magazine.