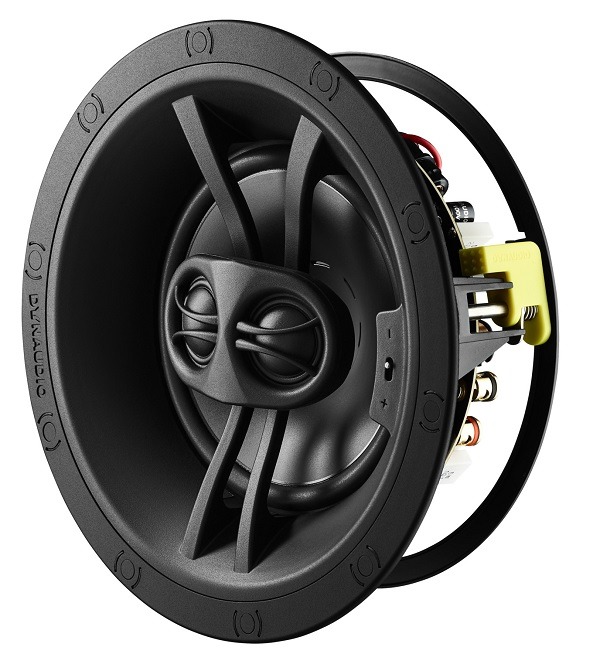 The Danish loudspeaker company, Dynaudio will unveil its Performance range at CEDIA Expo 2019 in Denver. It will include a range of high-end, in-ceiling custom-installation speakers plus a special fire-resistant back-box.
On top of the indoor speakers, Dynaudio will release two new outdoor models, its first-ever offerings in this category. The two new outdoor models: the OW-6 and OW-8 each have a 28mm soft-done tweeter and a 6.5" and 8" woofer respectively.
Both these speakers are IP65-rated which can withstand temperatures between -33 and 40 degrees Celsius.
"We want to make it as easy as possible for installers to do their jobs efficiently and effectively, which is why we've kept our entire Performance range super-simple to specify and install," Dynaudio president (Americas) Andrew Werdean says.
The new range will only come in one shallow depth for both in-wall and in-ceiling speakers, reducing confusion for installers by eliminating a depth option.
"Most of all, we want their clients to experience incredible sound quality and truly enjoy music and films as they were meant to be heard," Andrew says.
"These new products make it even easier for installers to achieve both."
The rectangular in-wall speakers are a simple one-piece design that slots into place and is secured simply by tightening the special doglegs. The round in-ceiling speakers make installation even simpler with no tools to install; users can just fit the frame and simply twist the speaker module to lock it into place.
The post Dynaudio launches custom-install speakers at CEDIA 2019 appeared first on Connected Magazine.