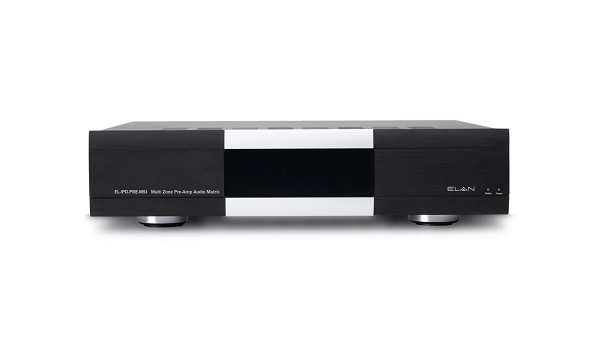 Nortek Security & Control has introduced a new line of ELAN IP amplifiers.
The new line, which includes multi-channel amplifiers and local source pre-amps, uses Dante digital audio networking to let installers make the best use of local sources in multiple rooms. The audio is then delivered between devices over the network.
ELAN product manager Jeff Shaw says the new Audio over IP solution simplifies and decentralises audio installations by eliminating long speaker cable runs and expanding multi-room audio possibilities. For example, areas that are physically separate can still be part of the home audio system through network connection.
"ELAN Audio over IP is making installations easier and faster, thus reducing costs. This is another one of our intelligent solutions designed to meet the needs of integrators and their customers."
The post ELAN IP amplifier extends home audio network appeared first on Connected Magazine.