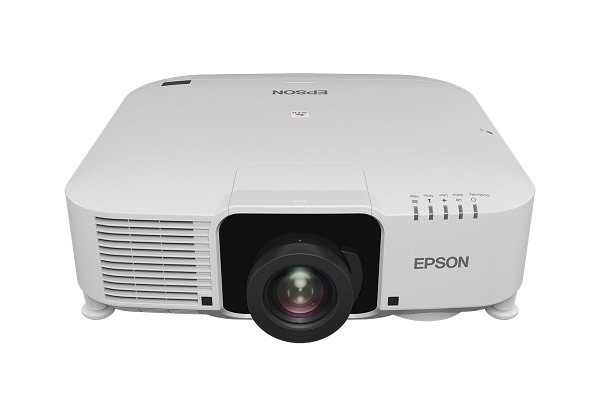 Epson will showcase a selection of projectors at next week's Integrate Expo, creating a unique 270-degree immersive video environment.
The projectors will be housed in a custom-created structure built by Igloo Vision. The result will be a unique, dark environment with content including the latest geo-mapping.
Epson will also have a 'Size Matters' display area showcasing the new 7,000 lumen EB-L1070U paired with the ELPLX01 ultra short throw lens for an incredibly large display from just a half metre away. Visitors will get the opportunity to compare screen sizes and viewing angles.
Epson will also showcase its LightScene laser projectors and a digital signage solution in collaboration with Avery Dennison which can showcase products behind a wall of glass that can be switched between clear and opaque, allowing you to project onto the surface for a unique retail experience.
Finally, the new EB-L12000Q native 4K 12,000 lumen projector, the EB-1485%i projector and the EB-L3000U projectors will also be on display, helping to create a plethora of light and spectacle.
Integrate takes place the Melbourne Convention and Exhibition Centre next week, from 27 to 29 August.
The post Epson to create spectacle of light at Integrate appeared first on Connected Magazine.