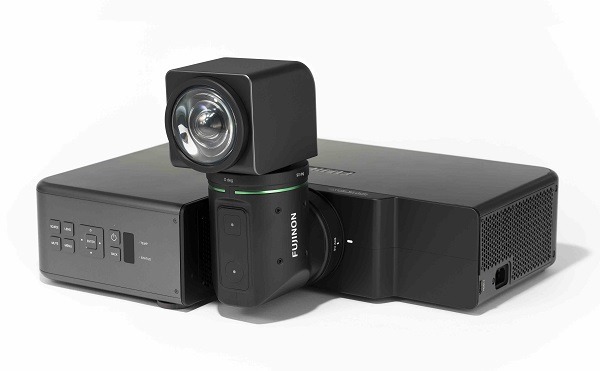 Fujifilm is set to debut its unique FP-5000 Projector, an ultra-short throw projector at next week's Integrate Expo in the Melbourne Convention and Exhibition Centre.
Featuring the world's first 'folded two-axial rotatable lens' to enable omnidirectional image projection without moving the main projector unit, it is an innovative unit that can be set up in places where a conventional projector could not due to space constraints.
The folded two-axial rotatable lens allows the project to send images in various directions without having to move the main unit.
The ultra-short throw lens makes it possible to project images onto a 100-inch screen from just 75cms away with the Lens Shift function making it easy to adjust the position of the projected images across a wide range.
Fujifilm will also display the complete suite of FujiVISION digital signage products and solutions that can be specifically tailored and customised to suit business, industry or marketing objectives.
The digital signage solution is simple, with no cables or media players involved. It uses an award-winning cloud based CMS solution that delivers content to the most reputable commercial grade screensin the market.
Integrate takes place at Melbourne Convention and Exhibition Centre from 27 to 29 August.
The post Fujifilm to debut rotatable lens projector at Integrate appeared first on Connected Magazine.