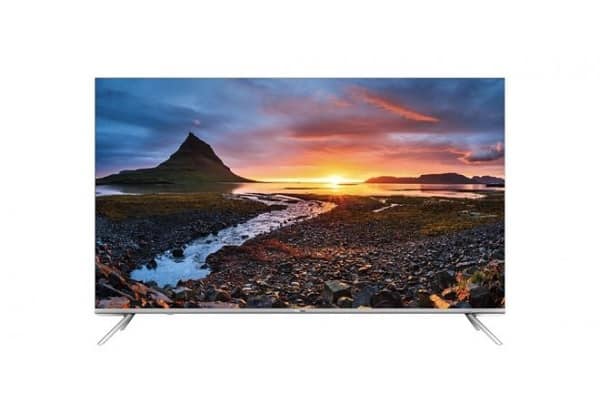 Hisense has announced its suite of 2018 ULED TVs that include the Premium ULED Series 8 and 9, as well as the 4K ULED Series 7.
Hisense's 2018 TVs feature Array Backlight technology, opening up more than 1,000 zones of local dimming, and a specially-designed 'Sports Mode' viewing experience that perfectly matches the sports game. The Series 9 models also feature HDR Supreme with 2,500nit peak brightness and Ultra HD Premium certification.
"We've experienced the strongest demand ever in the Australian market for our premium ULED 4K products. We're continuing to build on this growth by taking our feature-rich ULED range to the next level, expanding our UHD Premium and Quantum Dot technology offering to provide Australian consumers with more choice," says Hisense Australia head of marketing Andre Iannuzzi.
The 2018 ULED range includes the launch of Hisense's VIDAA U 2.5 Smart TV platform and mobile smart app RemoteNOW. This app allows users to control their TV and customer their favourite apps, channels and inputs straight from their smart phone. It also enables users to cast photos and videos from their smart phone to their TV screen.
Additionally, avid video gamers can make the most out of their 4K gaming consoles with Hisense's 'Game Mode', which allows the TV to display the gaming console at full speed directly to the TV. This bypasses upscaling and other picture enhancements that 4K HDR consoles do not need to operate, resulting in a blazing fast input response.
"As the official television of the 2018 FIFA World Cup, which is now less than two months away, we're thrilled to be introducing our new range of ULED TVs ahead of the competition's kick off. For Australians wanting to cheer on the national team, a Hisense ULED will provide them with the ultimate viewing experience, right from their living room," says Andre.
Hisense's latest ULED 4K range will go on sale via all major electronic retailers across Australia from mid-May onwards.
"Whether you're ready to upgrade to a 65" panel or a larger than life 75" panel, Hisense's Series 9 is our most impressive TV. Our TVs produce the most accurate depth of colour and brightness while maintaining superior black levels. This, coupled with the integration of VIDAA U 2.5 and the new RemoteNOW app, has resulted in a high quality, seamless viewing experience," says Hisense Australia product specialist Chris Mayer.
The post Hisense unveils 2018 ULED TV range in Australia appeared first on Connected Magazine.