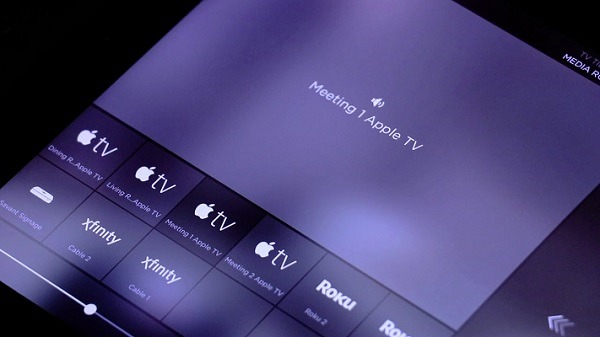 Savant has introduced the Smart Home App for Apple TV, an on-screen control platform that provides fast and intuitive access to smart home functionality via high-definition graphics. It can either be shown full screen or as an overlay to content already playing.
The app provides an easy-to-navigate menu of icons in a large visual format for Apply TV. The icons represent features such as climate, lighting, audio, Savant Scenes and more.
It's part of Savant's Pro App software that provides an intuitive interface with smart home functionality through touch panels, mobile devices, the Savant Pro Remote and now the TV.
Not only can it give users access to quick control options; it provides "live" features such as door station or security camera views, TrueImage control of lighting, Savant DMX light strips and smart bulbs along with a view into energy usage history and current generation statistics.
"The Savant Smart Home App for Apple TV has been designed to round out our control offering, delivering to the user a consistent and powerful experience whether they are controlling the system on a mobile device, touch panel or tablet, remote control, voice engine, TV or even an Apple Watch," Savant vice president of design Andy Hamm says.
"We strive to create experiences that are engaging and ultra-intuitive, making it easy, effortless and fun for anyone to interact with their Savant system."
The Savant Smart Home App for Apple TV will be available in late 2019.
The post Introducing the Savant Home App for Apple TV—the ultimate on-screen control experience appeared first on Connected Magazine.