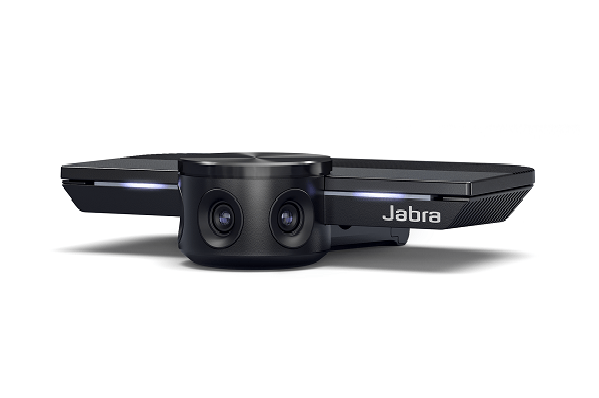 Jabra and Icron jointly announce new product interoperability between the Jabra PanaCast panoramic intelligent camera systems and Icron's USB 3-2-1 Raven 3104 extender system. This allows the PanaCast to quickly deliver paroramic-4K video quality through the world's first backward-compatible USB 3.1 extender system up to 100m.
"The Jabra PanaCast camera systems are built from a desire to create a video conferencing experience and makes participants feel as if they are all in the same room, even though they may actually be thousands of miles away from each other," Jabra director of sales and business development Javed Tufail says.
The 4K quality and six-time lossless video quality of the PanaCast can now be sent out instantly through a single Cat 6a/7 cable, making it ideal for USB 3.1 conference cameras or any other USB device.
"High-speed USB 3.0 connectivity is critical to our customers' experience, and interoperability with Icron's USB 3-2-1 Raven series broadens the appeal for Jabra PanaCast's unique and sophisticated panoramic capabilities," Javed says.
Icron senior business manager Thomas Schultz is pleased to announce the interoperability between his product and the Jabra PanaCast, saying that USB distance limitations won't get in the way of development.
"By mimicking what the human eye is capable of, Jabra PanaCast is setting the bar higher for what customers expect for their long-distance collaboration technology," Thomas says.
The product is compatible with all major operating systems, including Windows, macOS, Linux and Chrome OS.
The post Jabra and Icron jointly announce USB product interoperability appeared first on Connected Magazine.