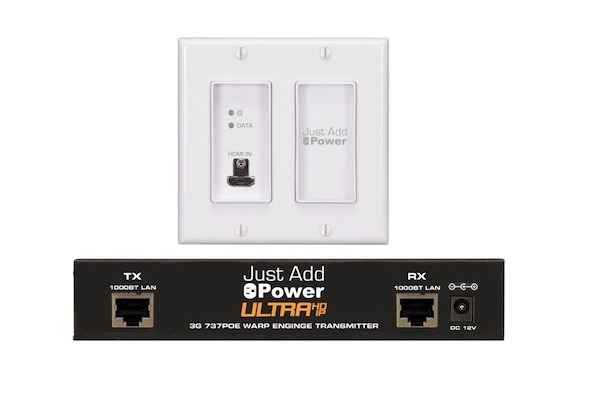 Just Add Power (J+P) has announced that it will expand the Just OS firmware ecosystem with the addition of the Instant Install application. Currently exhibiting at the CEDIA Expo 2019, the application provides fast automatic configuration for any gigabit switch.
Integrators can connect their devices on the gigabit switch, click a single button and their devices are found and configured as well as the driver being built. All of that happens in less than two minutes.
"Installers have been asking for an app that would take the guesswork out of any project, and we're proud to announce that it's here," J+P sales team manager Taft Stricklin says.
"With the Instant Install app, one click is all that's needed to configure all the devices connected to the gigabit switch. A few lucky integrators have already seen it in action, and they've been blown away by its speed and reliability."
On top of the Instant Install app, the ecosystem encompasses J+P's Plug-Play-Present logic control which allows for an intuitive and reliable connection.
The post Just Add Power just adds new Instant Install application appeared first on Connected Magazine.