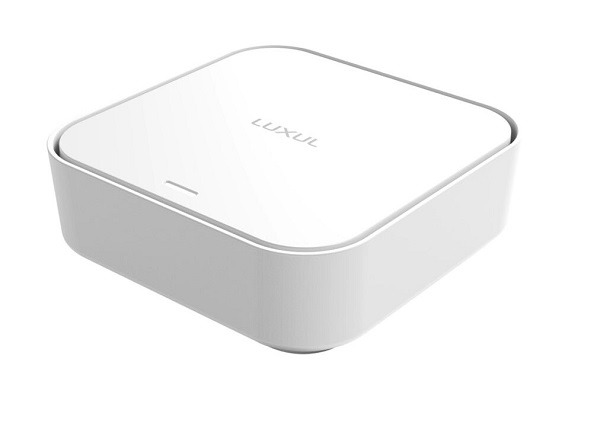 Delivering a wide range of solutions for smart homes, Luxul announces its product list for the CEDIA Expo 2019 including self-healing gigabit switches, the latest wireless controller technology and dual-band wireless access points (AP) among others.
"The network is an essential element of any connected home, and at CEDIA Expo we'll be highlighting a range of solutions to ensure that it's rock solid — from routers and switches to wireless APs," Luxul vice president of marketing Mike Grubb says.
The gigabit switches featuring self-healing capability will include the 18-port/16 PoE+ L2/L3 AMS-1816P and 12-port/8 PoE+ XMS-1208P. This allows integrators auto-recovery and power scheduling abilities which make their lives much easier.
Auto-recovery detects when devices connected by PoE fall offline and automatically reboot while power scheduling lets integrators schedule when PoE-connected devices are on or off based o their own individual schedule.
The next-generation XWC-2000 wireless controller delivers twice the capacity of its predecessor with support for up to 32 APs for large-scale projects. Newly-developed APs are automatically added for plug-and-play installation and Luxul's Roam Assist technology.
Its wireless APs are offered in a "good, better and best" tiering system so integrators can select a package that best suits their needs.
Luxul's "good" XAP-810 is a cost-effective wireless AP offering 802.11ac 2×2 dual-band technology and 5GHz beamforming for data rates up to 1200Mbps. This ranges up to the "best" XAP-1610, Luxul's fastest ever, features advanced Wave 2 4×4 MU-MIMO 802.11ac technology and 2.4 and 5GHz beamforming for data rates up to 3167Mbps.
The easy setup app allows integrators to install a Luxul wireless router and up to two wireless APs at the same time in less than two minutes.
These products and more will all be on display under the Luxul section of booth 905 at CEDIA Expo 2019.
The post Luxul announces product list for CEDIA Expo 2019 appeared first on Connected Magazine.