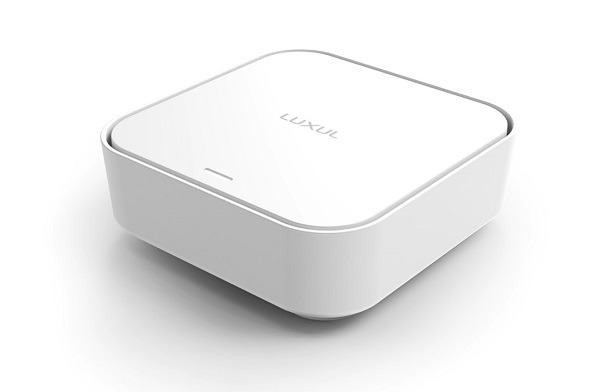 Luxul will debut a new wireless mesh solution at the CEDIA Expo in Denver next week.
The first of its kind for the CEDIA market, the Epic Mesh uses a mesh node as a router with addition satellite nodes that need no wired link between them. Each node can talk to the others, forming a point-to-point mesh for fast and reliable wireless internet.
It is simple to install with configuration of the nodes via a smart phone app and no need for additional wires.
It also features an innovative tri-band antenna array enabling two 2×2 bands for client connectivity as well as a 4×4 5GHz dedicated backhaul channel to ensure strong connectivity back to the router. Luxul uses the most current technology available with Wave 2 and provides eight SSIDs for networking flexibility.
Luxul vice president of channel sales Kevin Hansen says the Epic Mesh provides the reliability of a Luxul product with an easy networking solution.
"For users, this means exceptional wireless performance, while integrators will enjoy easier and faster installation than ever before with our Easy Setup App. Epic Mesh represents a powerful addition to our lineup of networking solutions, and we can't wait to show it off at CEDIA."
The post Luxul makes Epic Mesh of connectivity appeared first on Connected Magazine.