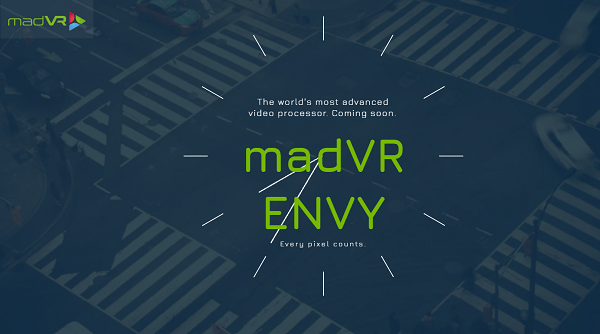 madVR Labs debuted its upcoming madVR Envy Pro Cinema and madVR Envy base model video processors at the CEDIA Expo.
Offering 'Ultimate 4K HDR', this solution combines extreme computing power with proprietary video processing algorithms including uniquely advanced frame by frame dynamic HDR tone mapping with Highlight Recovery.
The Envy Pro Cinema can analyse and optimise up to a half-billion pixels per second, every second, with real-time video content to deliver an extreme cinematic visual experience.
The Envy also boasts a number of other impressive features, including: 4K upscaling, black bar and aspect ratio detection and zooming, motion interpolation, debanding and compression artefact reduction, specialised sharpening and detail enhancement, 3D LUT calibration capabilities, and more.
The post madVR gives Expo attendees first look at Envy appeared first on Connected Magazine.