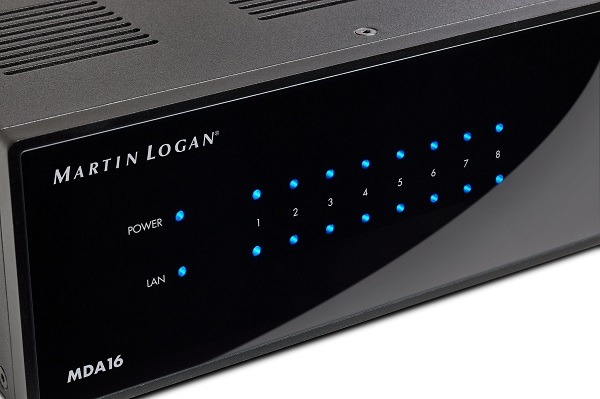 MartinLogan has announced a new MDA Series of distribution systems, designed at unlocking the performance potential of sound in whole-house and outdoor audio systems.
The MDA Series, including the MDA8 and MDA16, offers web-based set-up, digital inputs, equalisation and matrixing capabilities in one chassis, with Anthem Room Correction and bass management for adding dedicated subwoofers.
The MDA8 powers up to four zones with eight channels at 60W per channel into 8 ohms, while the MDA16 powers up to eight zones with 16 full channels at 60W per channel into 8 ohms. Zones can also be bridged for a high output mode with 200W per channel into 8 ohms.
The system can be expanded by adding a powered subwoofer or sub amplifier. The MDAs are fully configurable through a web-based interface while they use both speaker-based DSP and Anthem Room Correction to deliver perfect sound.
The MDAs are compatible with home automation systems including Control4, Crestron, Elan, RTI, Savant and URC.
The post MartinLogan MDA extends audio to whole house appeared first on Connected Magazine.