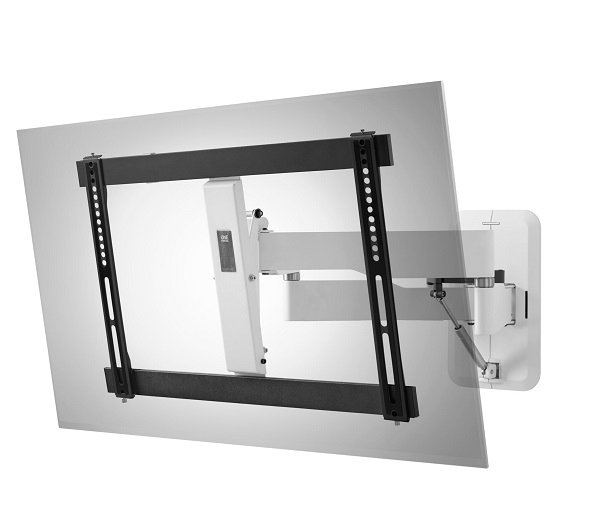 One For All's Flux TV mount provides users with ultimate flexibility when creating the perfect home entertainment space. The award-winning Flux TV wall mount has an ultra slim, unobtrusive design which sits flush against a wall.
It lets users find the perfect viewing angle with a unique dual arm design allowing the TV to extend up to 72cm away from the wall. Users can disable the tilt function by the magnetic zero position feature, which locks the TV bracket into a flat position and also locks into the default position closest to the wall.
It's suitable for any TV brand from anywhere between 32" and 84" sizes.
Made form high-quality materials, the lightweight bracket allows smooth guided movement left and right up to 180 while the screen can turn up to 50and tilt 15 which can create the ideal viewing position for any entertaining space.
Aesthetics are paramount as it includes an integrated cable management system and anti-scratch padding which protects the TV from scratching the mount frame while it's attached.
The post One For All Flux TV wall mount may just be the one for all appeared first on Connected Magazine.