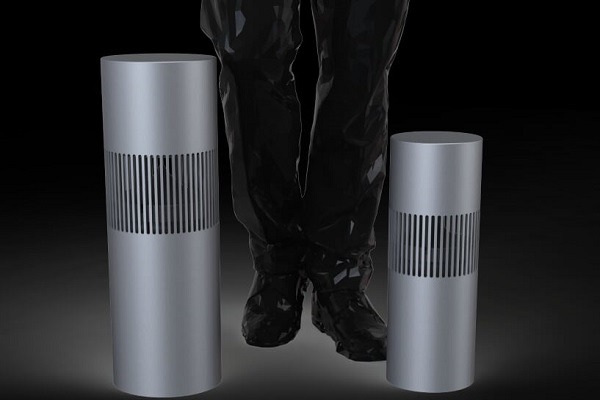 Origin Acoustics introduces two major expansions to its Landscape Bollard Loudspeaker line-up at CEDIA Expo 2019; the Big Bollard and the Bollard Light.
The Big Bollard is exactly as it sounds, bigger. It features a 10" subwoofer, a 6.5" two-way loudspeaker and using Origin Acoustics director collection technology, the Big Bollard's width is only around 7" which allows it to blend in nicely with its surroundings.
"With the success of the first bollard, our clients kept asking for a larger option for different outdoor scenarios," Origin Acoustics director of product development Mike Hopkins says.
"Our goal was to keep the design aesthetic and family look the same, utilising the same premium audio components and high end finishes for the Big Bollard but increasing audio performance so that perhaps only a pair is needed to fill a yard or pool area.  We've achieved this and they seriously rock."
Origin Acoustics also introduced the Bollard Light, adding a 12V low-voltage light to the top of the Standard Bollard which takes MR16 light bulbs.
Both of these new products will be shipping in the first quarter of 2020 and can be tested at CEDIA Expo 2019.
The post Origin Acoustics is introducing two expansions to the Bollard range appeared first on Connected Magazine.