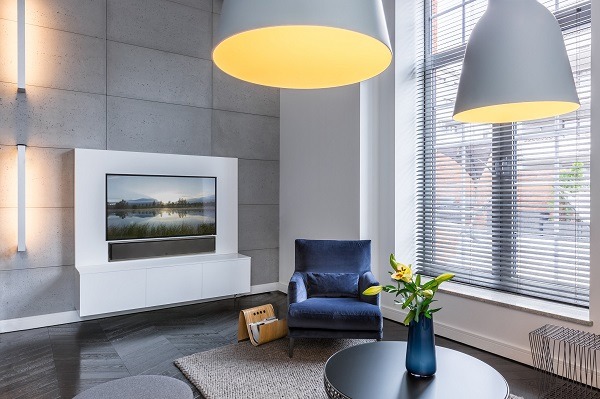 Paradigm Electronics Inc. has announced the release of the Millenia LP Trio 3-channel passive soundbar, which will be shipping from November.
The ultra-thin speaker features three S-PAL aluminium dome tweeters with patented PPA lens technology and six anodised aluminium unibody cone bass/midrange drivers. The rigid, mineral-filled ABS cabinet is sealed and features three sets of low-profile push style binding posts. Its frequency response is 160-21,000Hz.
It can be mounted on a wall or, for freestanding configuration, two L brackets are included to allow the speaker to sit on a shelf.
The post Paradigm strike right note with soundbar appeared first on Connected Magazine.