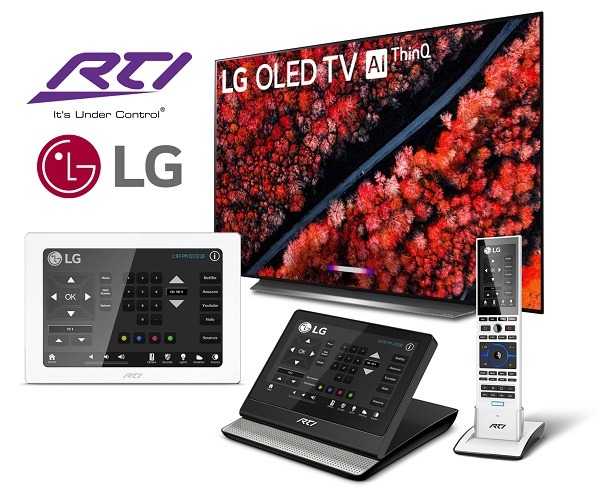 RTI has developed a driver for IP control of the latest LG smart TVs including a select few from the 2018 and 2019 ThinQ range.
The driver allows users to more easily access external sources and up to 10 webOS apps including Netflix and YouTube. It also gives the ability to control the screens using the preferred RTI interface which displays volume levels, the current source/app input and more.
By connecting to LG systems through the network, installers are able to cut down on additional IR emitters or serial cables.
"LG has been producing televisions for over 60 years and its technology has evolved to deliver an absolutely stunning home entertainment experience," says RTI chief executive Ed McConaghay.
"We couldn't be more excited to make it simpler for integrators to incorporate these popular displays into their customers' RTI systems, and to provide users with one-button access to their favourite content sources.
"At LG, we only team up with the most trusted names in home automation, and we are pleased to add RTI to our list of partners," says LG CI technical manager Joseph Colombo.
"With the company's new driver, dealers can seamlessly integrate our latest displays into their customers' smart homes to deliver a full-featured control experience."
The post RTI introduces driver for IP control of LG's latest smart TVs appeared first on Connected Magazine.