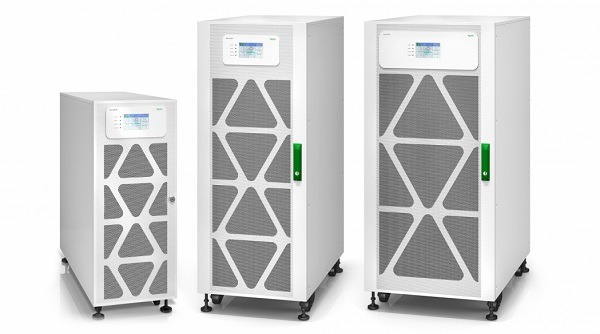 Schneider Electric has extended its uninterruptible power supply Easy UPS 3M product range with the addition of 120, 160 and 200 kVA.
The Easy UPS 3M range is easy to install, use and service. It provides continuity for small and medium businesses, protecting critical equipment from power outages, surges and spikes. It saves on CapEx investment while delivering up to 99% efficiency in energy-saving ECO mode.
Schneider Electric vice president for secure power says the extension means they can meet customer demands across a wide range of industries.
He adds: "All customers benefit from the included start-up service to ensure the Easy UPS 3M is properly and safely configured for best performance, reliability and safety. Conveniently, because we ensure our machines can be connected, customers can monitor and manage the UPS status remotely through our EcoStruxure IT cloud-based DCIM software suite."
The post Schneider extends UPS range appeared first on Connected Magazine.