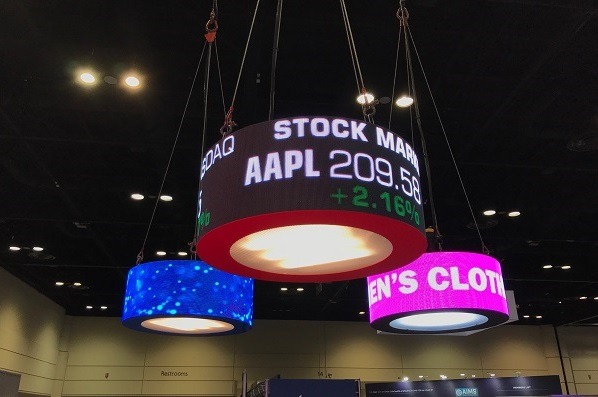 Nummax has unveiled a new product designed to create a unique ambiance and provide a 360 degree information display, with simple installation and minimal maintenance demands.
The company created the LED Ring Lamp as a response to customers asking for LED products that could be placed into furniture. The company hit upon the ring lamp as something that could be used in different ways to enhance the customer experience.
Originally, it was designed to create ambiance in restaurants but since the release, many other applications have become apparent: casinos are interested in using them to announce winners; sports bars could show scores, promotions, or use it to create a buzz during an important game; bars are interested in using it in VIP sections; and retail see it as a potential way-finding tool.
The ring lamp is a turnkey solution that includes the LED ring with a pitch of 2.5mm, a player, a content manager and a WiFi system. Content can be imported to the Nummax content manager and uploaded via WiFi
The post Shedding light on signage with Nummax appeared first on Connected Magazine.