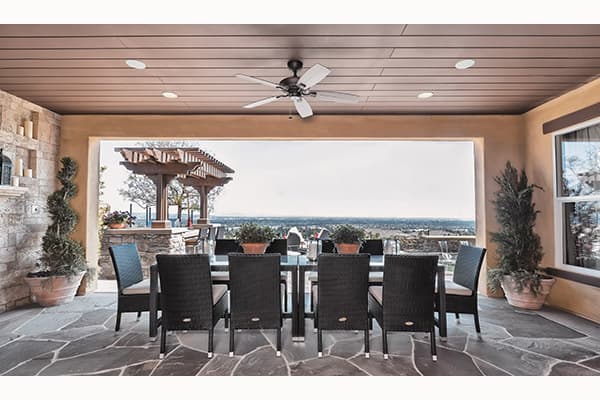 Sonance, which is distributed by Amber Technology, has announced it has added three new speaker ranges to its residential offering. The Reference series, BPS6 thin-line subwoofer and Extreme Visual Performance ranges have been designed to produce high-quality audio, while blending into the surrounding space.
The Reference series offers new driver technology and consistent tonal matching that allows users to mix and match in any configuration with speaker and subwoofer models. The series has been designed using using Sonance Klippel II technology and has the same low-profile grille design as the rest of the Visual Performance range. This means speaker's grilles can be blended into the adjoining wall or ceiling surface with a one-piece paintable grille.
For homes that have space limitations and mounting restrictions, Sonance has developed the BPS6 thin-line subwoofer that sits neatly in small or more restricted areas without impacting on the quality of audio. When installed, the BPS6 thin-line subwoofer has a 3" diameter round or square grille and can blend seamlessly with other Sonance in-ceiling speakers and lighting designs.
Lastly, the Extreme Visual Performance range has been designed to handle extreme temperature and humidity while still maintaining sound quality. The speaker grille is powder-coated in marine-grade stainless steel to withstand corrosion and is constructed from shock resistant materials. This makes the speaker perfect to use in areas such as bathrooms, showers, patios, saunas and stream rooms or in homes that are vulnerable to the elements of the coast.
The post Sonance adds to its residential speaker range appeared first on Connected Magazine.