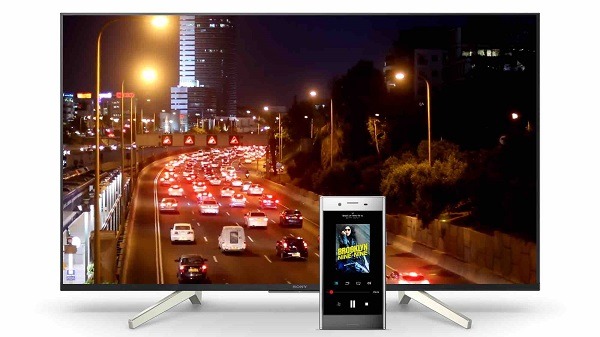 Sony Australia has announced its integration of the Kramer Control BRAINware, Exterity's ArtioGuest interactive guest experience portal and an inbuilt Google Chromecast system.
Kramer Control BRAINware eliminates the need for additional control processor hardware and cabling, greatly simplifying installation and reducing costs. The upgrade can be easily installed using a USB upgrade license key.
"Pairing Kramer's code-free, drag-and-drop control platform with Sony's BRAVIA pro series displays is a win-win for our joint customers," says Sony Australia group manager Daniel Hancox.
"By offering integration with manufacturers such as Kramer, Sony is providing users with the tools and capabilities they need most, while creating a highly robust, interoperable and versatile platform."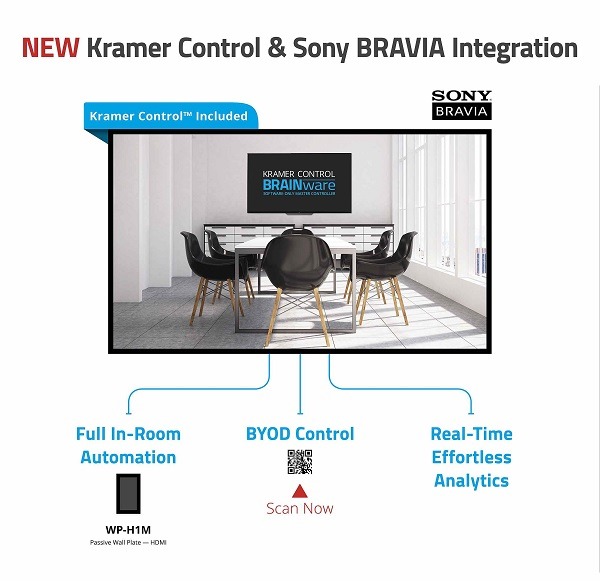 Integrating Chromecast capabilities into the Sony Bravia eliminates the need for any third party hardware, such as the former Chromecast, which enables users to easily share content from subscription services such as Netflix, YouTube, Kayo Sports and Foxtel Now.
Chromecast, paired with the Exterity's ArtioGuest allows guests to seamlessly connect to the Sony Bravia TVs without the owner giving up important personal data. It opens an external portal specifically for guests to interact with, giving the user more comfort in the security of their home entertainment system.
Visitors to Integrate 2019 at the Melbourne Convention and Exhibition Centre from 27-29 August will be able to experience an interactive demonstration of Kramer's advanced control features, Exterity's ArtioGuest interactive guest experience portal and in-built Chromecast.
The post Sony Bravia professional displays integrate three new features appeared first on Connected Magazine.