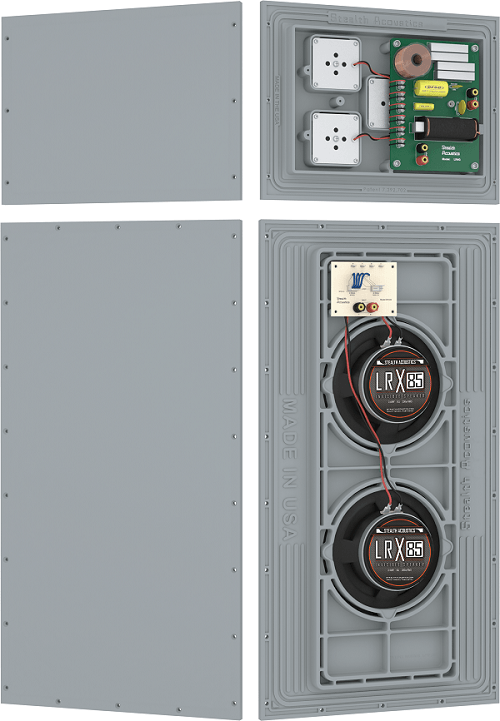 The latest release by Stealth Acoustics, the LRx85 now gives users the sound quality, frequency response and output levels of visible speakers in its invisible speaker range. The speakers will be seen and not heard without any speaker boxes or grilles.
The LRx85 includes a two-panel system which replaces a segment in a flat wall or ceiling incorporates five mid- or high-range frequency drivers mounted in a unique dual-D'Appolito alignment for noticeable improvement in left and right panoramas and depth of sound stage.
Included in the LRx85 are two high-power 8" cone woofers that provide full audio spectrum from 35Hz-18kHz.
This system is completely paintable meaning it can be blended into its background to fit into a home entertainment system, theatre or any other system the integrator wants to use without having to fit in bulky systems.
LRx85ACT, the LRx85's active bi-amplified version is also available, coming with a complete, pre-tuned and optimised dual channel stealth amplifier which can contribute to a 5.1 to 100-channel ATMOS room.
Test out the LRx85 invisible speakers at CEDIA 2019.
Stealth Acoustics is distributed in Australia by Oceanic Distribution.
The post Stealth Acoustics releases its LRx85 premium speakers appeared first on Connected Magazine.