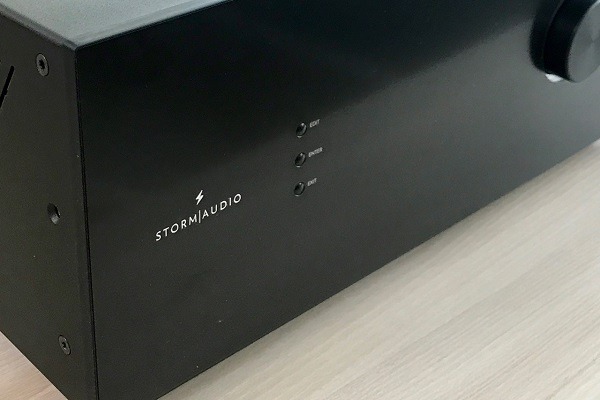 At CEDIA Expo 2019, StormAudio will show off its second generation immersive audio line-up featuring 16, 20 and 32-channel analogue preamp/ processors, a digital 32-channel version and 8 and 16-channel amps among others.
On top of the line's existing built-in compatibility with Dolby Atmos, Auro-3D and Dirac Live Room Collaboration, it will be introducing eARC HDMI, DTS: X Pro and IMAX Enhanced, 13.1.10 decoding and rapid codec switching.
The brand's new Mark2 platform can decode up to 24-channels (Dolby Atmos 13.1.10) and features ultra-fast codec switching time and substantially reduced latency (50% reduction).
As a major Dirac supporter, the StormAudio systems will feature Dirac Live Bass management which lets premium license holders manipulate phase and time alignment of multiple subwoofers within a theater. This feature is provided at no extra charge to StormAudio dealers and customers.
StormAudio are announcing these changes alongside its brand refreshing; updating the hardware look and the company's new logo.
"This past 18-months StormAudio has grown from a small adventure to a technical and commercial success, thanks to the dedication of its team and partners," chief executive Olivier Thumerel says.
"To reflect this change and initiate a new era for our company, we felt it was time to simplify and modernise our image. We are excited to present 'the new StormAudio' to the industry at 2019 CEDIA Expo."
The post StormAudio debuts 2020 immersive audio hardware line appeared first on Connected Magazine.