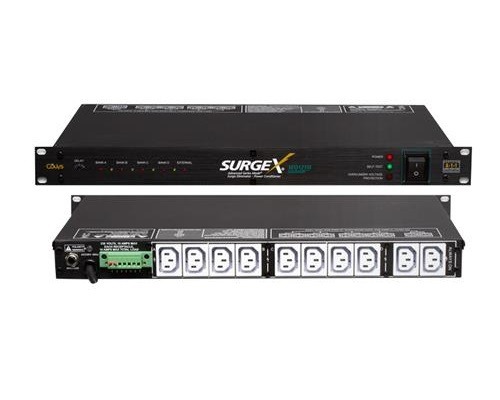 Amber Technology has added a surge catcher for professional AV setups that require powering up and powering down in sequence, the SurgeX SEQ-1210i.  It provides protection against surges in any operation stage.
The device completely eliminates surge energy up to 6,000V without earth contamination or common mode disturbances.
The sequencer has robust management features including a virtual bank for users to control remote units, two always-on IEC outlets and four banks of two IEC outlets.
It's also A-1-1 certified, meaning it meets all the highest classifications for the US governments surge suppression.
The post SurgeX SEQ-1210i, the latest surge catcher from Amber Technology appeared first on Connected Magazine.