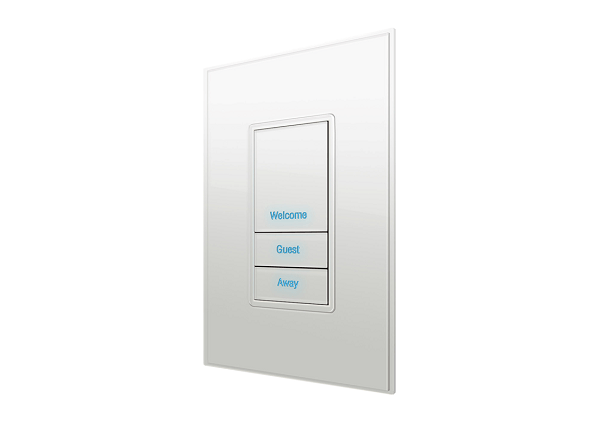 Vantage Controls is exhibiting its new EasyTouch Glass modular keypad station at CEDIA Expo this week on the Legrand AV booth.
The keypad offers powerful functionality in a one-of-a-kind aesthetic. It comes with up to five programmable buttons for different scenes. It allows users to set the lighting with one touch as well as control QMotion automated shading, speakers and other third-party systems.
It is completely customisable and an ambient light sensor automatically adjusts the backlighting of the panel based on the time of day.
For installers, the EasyTouch Glass is programmed through Vantage's Design Centre software; it can be a standalone keypad or integrate with Vantage's Equinox touch screen. It is simple to install in one-to-four gang electrical boxes.
Legrand Residential AV Systems vice president and general manager Fritz Werder says the panel complements the aesthetics of a modern smart home.
"And with its custom colour palette, programmable buttons, and adjustable backlighting, it's a world apart from other keypads on the market when it comes to customisability and functionality."
It will be available from October.
The post Vantage exhibits new EasyTouch Glass keypad appeared first on Connected Magazine.